Latest News by John J. Jack Partridge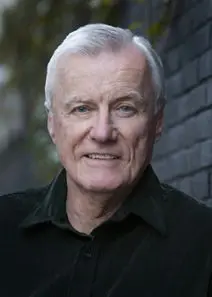 John J. 'Jack' Partridge, is a lawyer and Senior Counsel to the firm of Partridge Snow & Hahn LLP, with four offices in Rhode Island and Massachusetts.
A Pawtucket native, Jack graduates from St. Raphael Academy and summa cum laude of Providence College, where he majored in history. After Harvard Law School, he served in the United States Army in Vietnam, where he was awarded the Joint Service Commendation Medal. In 1967, he joined the firm of Tillinghast Collins & Tanner. In 1988, he became a founding partner of Partridge Snow & Hahn LLP.
Jack has been engaged in many civic, political, governmental, and business organizations, serving as legal counsel to the Greater Providence Chamber of Commerce for 27 years and was chairman of the Old Slater Mill Association, Common Cause Rhode Island, and Memorial Hospital of Rhode Island.
He is the co-founder of The Pawtucket Foundation and an officer and director of innumerable not-for-profit entities. He served as a member of the Board of Directors of the Pawtucket Boys & Girls Club and was Treasurer of the Ocean State Charities Trust.
Jack has a long history of leadership involvement with Providence College, which recognized him in 1999 with the Providence College Alumni Association Recognition Award for Public and Community Service, and in 2011, with an honorary Doctor of Laws degree.
He is married to the former Regina McDonald and has three children: Sarah, Gregory and David.
He is the author of four books – Scratched, Straight Pool, Carom Shot – and his new book, Under Blood Moons.