Latest News by Emilio DiSpirito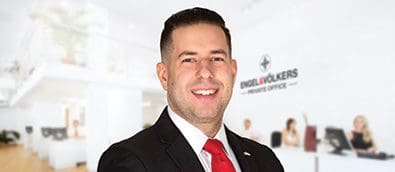 Emilio DiSpirito
Contributing Writer - Real Estate
The License Partner with Engel & Völkers East Greenwich, Emilio matches a decade of real-estate sales experience with a passion for customer service and a no-nonsense approach born of humble beginnings.

Starting his career in business-to-business sales, Emilio sold his first house in 2012 and rapidly rose through the ranks of the real estate world, leading his first team of realtors in 2013 and assuming the mantle of Rhode Island's first Engel & Völkers agency in 2021. His leadership and dedication to teamwork and support has helped many other real estate advisors launch their careers, including some who have gone on to form their own successful sales teams.

The host of a popular weekly radio show and podcast, the "DiSpirito Team Real Estate Show" airing on 104.7 FM and 920 AM in Rhode Island (and streaming nationally on iHeartRadio), Emilio brings energetic and high-visibility leadership to Engel & Völkers East Greenwich. Emilio knows when situations call for being a fierce advocate for clients, but that passion never comes at the expense of his agency's integrity or commitment to honest, informed advice — even if that means sometimes telling a client not to sell if the timing or market doesn't offer the best chance for a successful outcome.

"Being an advisor with Engel & Volkers is so much more than selling someone a home. It's introducing them to our community! It's ensuring they get the window seat at the best restaurant, that the contractor actually shows up to fix their roof years down the road and that their children are growing up in a safe and wonderful place. I'm a connector."
Contact:  emilio.dispirito@evrealesate.com